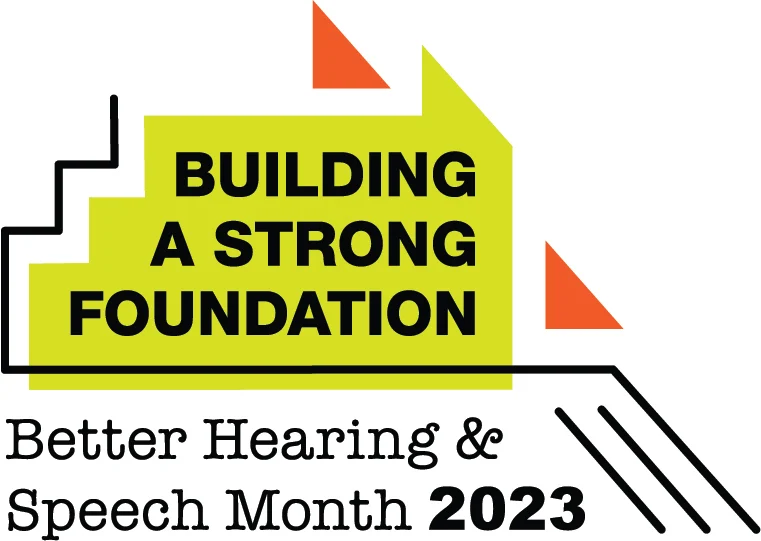 Better Hearing & Speech Month Awards
In honor of Better Hearing and Speech Month every May, please take a moment to nominate deserving individuals for recognition. Better Hearing & Speech Month Awards are presented to raise awareness about a variety of communication disorders and to promote awareness about the available resources and treatments in order to enhance the overall quality of life for individuals with communication disorders.
For 2023, our theme is "Building a Strong Foundation"
We would like to have all nominations submitted by March 31, 2023.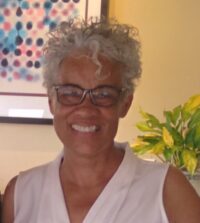 2022 Better Hearing and Speech Month Award Recipient
Regina Edington is a head and neck cancer survivor. During her cancer treatment, she suffered the terrible acute toxicities of radiation, rendering both communication and swallowing issues. Since her treatment, she has recovered from both but continues along the survivor journey battling lymphedema and late-stage treatment toxicities. While Regina has recovered from her communication challenges, she still faces the challenge of Xerostomia, or dry mouth.
A very dedicated patient, Regina attended her cancer rehabilitation sessions consistently, meeting every challenge courageously. She was excited at the idea of helping others and she took on the role of primary facilitator of a local support group for people with oral, head, and neck cancer. She paved the way toward an oral cancer screening day in Lincoln with door-to-door campaigns and the collection of donations. She also found a local group to help market the program. Regina continues to be a leader to help others afflicted with head and neck cancer.
The Nebraska Speech-Language-Hearing Association is proud to bestow the 2022 Better Hearing and Speech Award to Regina Edington.
2021 Better Hearing and Speech Month Award Recipients
Jamar Lathrop-Christensen
Jamar presents with mixed receptive-expressive language impairment that impacts him in speaking, listening, reading and writing. His instructional level is approximately 3 grade levels below his current grade.
Jamar's language skills create challenges with listening comprehension and sharing information in a cohesive narrative. He has difficulty with reading comprehension and written expression, which present significant challenges in the classroom.
Jamar has attended the Barkley Speech Language & Hearing Clinic for multiple years in addition to receiving support through his school. Since the COVID-19 pandemic, Barkley services have been provided via teletherapy. Jamar is a consistent and engaged participant in his sessions.
Jamar is an exceptionally hard worker. This year, he has had to learn many new strategies to complete therapy tasks through teletherapy. He attends sessions each week prepared and ready to put forth his best effort, even when the work is challenging. Despite changes in service delivery, Jamar has made strong progress in his therapy goals. He has also reported using these strategies with his school work and his grades have improved. His family and support team are proud of Jamar's continued commitment to improve despite the additional challenges brought on by the COVID-19 pandemic.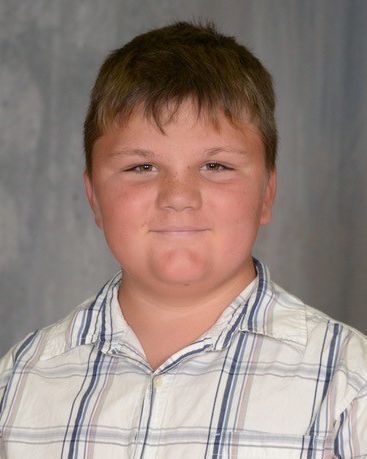 Carter Mizner
Carter is a child with apraxia of speech that was non-verbal and is now 80% intelligible in conversational speech after much hard work through the years.
Carter has had speech and language difficulties since he was a year old and has since been diagnosed with apraxia of speech by a geneticist. He was also hypotonic. He started with just a few words—ma, da, ho (hot) as well as the vowel of /o/. His mother did take some sign classes and he did use a few signs to help with his communication frustration.
At one point a professional told his parents that he would never speak like anyone else. Carter started in this school district in the summer of 2013 when he was 3. He has gone from a few signs with a few words to using an iPad, that his parents purchased with Proloquo, to being able to communicate his wants and needs on his own.
Carter is self–driven. He worked hard with his iPad and used it to practice saying words on his own time. He would ask what the sign was for words he was unsure of so that he had that means of communication as well. He continues to rephrase and reword during conversations so that he can get his message conveyed. All with a smile on his face!
He has worked hard to be involved in lots of activities with his parents supporting him every step of the way. He continues to work through speech therapy, and resource services, and with parent support he has become mostly intelligible and a fluent reader. The thing that stands out most in Carter is his determination to be understood without ever showing frustration from not being understood.
Carter has been selected as a Better Hearing And Speech Award recipient because he is a role model of how hard work can pay off to have intelligible conversation skills.
Ian Thompson
Ian has near average language skills, but is unable to communicate through speech. His verbalizations are primarily vowels, but also uses nonverbal communication to get his wants and needs met. However, he has so many more ideas to tell us that can not be "guessed" by his communication partners.
Ian, who attends Grand Island Public Schools, communicates through a SGD by using a head switch. He is able to communicate his wants, needs, and ideas by formulating simple sentences as well as answer questions independently. He uses the scanning method and is a very proficient AAC user.
Ian has many facial expressions and gestures that help others understand his likes or dislikes. His AAC "setup" has been changes so many times over the last 2.5 years, yet he tries each new idea and method with excitement and ambition. Ian recently received an upgrade SGD and is able to access digital classroom material independently, which is a skill he was not able to do on his own prior. He was so excited when he completed his first assignment independently.
Ian is a Better Hearing Speech Award recipient because of his hard work and perseverance while trialing and troubleshooting devices and selection methods. He was born with cerebral palsy and has been limited in his ability to express himself. Over the last 2.5 years Ian has utilized eye gaze, hand switch, direct selection, and head switch. He has changed communication softwares as well as an upgraded device over the years. Once the correct combination of device, selection method, positioning, and wheelchair were achieved, Ian has been unstoppable.
Ian has had to learn new skills and has impressively mastered them quickly. Ian is able to be in his regular education classroom along with his peers for most of his day. He is able to tell his peers "be quiet", that he "needs sanitizer" and to "go", which were not able to be achieved without his SGD. Ian has quite the supportive team at home and school that are there to support him and achieve his goals.