NSLHA Board & Committee Activity Update
Hello NSLHA members!
The new year is well on its way as we move halfway into February. The NSHLA Board of Directors and several Committee members have been working hard on your behalf. Hopefully, you have seen emails from us regarding all of the legislative issues NSLHA has been involved in from MPPR concerns LB 430, ABA licensing scope of practice concerns specific to the evaluation and treatment of dysphagia LB 123, and expansion of hearing aid specialists scope of practice, LB 593. Additionally, we have just approved the 2023 year NSLHA Strategic Plan. Please visit our website to look it over.
We will keep moving forward in order to promote services for speech, language, hearing, swallowing and related disorders in Nebraska; to encourage education and research activities; and to advocate for the rights of persons with communication disorders.
Michell Ruskamp, M.S., CCC-SLP
President, NSLHA
Governor Pillen Appoints Chief Medical Officer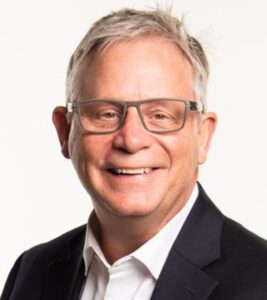 Lincoln – Today, Governor Jim Pillen announced the appointment of Timothy A. Tesmer, M.D. as the next Chief Medical Officer of the Division of Public Health for the Department of Health and Human Services (DHHS).
"I am excited to have Dr. Tesmer join DHHS," said Governor Pillen. "Dr. Tesmer is a distinguished physician and surgeon with over 35 years of practice. His expertise will be pivotal in serving Nebraskans as our Chief Medical Officer. I look forward to the strides our Division of Public Health will make in helping people live better lives under his leadership."
"Dr. Tesmer's extensive experience and commitment to serving Nebraskans is in alignment with DHHS values," said CEO Smith. "I look forward to working with him as we continue to create a more effective, efficient, and customer-focused state government."
"I am honored to have the opportunity to serve the people of this great state," said Dr. Tesmer. "I look forward to working with Governor Pillen, CEO Smith, and the entire DHHS team to help Nebraskans live better and healthier lives."
Dr. Tesmer comes to the Department from his private practice, Tesmer ENT. Prior to starting his practice, he was at the CHI's Physician Network/ENT Nebraska, where he served as a physician specializing in ear, nose and throat otolaryngology. Dr. Tesmer holds a Bachelor of Science from Nebraska Wesleyan University. He earned his M.D. from the University of Nebraska College of Medicine. Dr. Tesmer also completed an Internship in General Surgery and a Residency in Otolaryngology at the University of Louisville School of Medicine. Dr. Tesmer is certified by the American Board of Otolaryngology.
Dr. Tesmer's start date is Monday, March 27, 2023.